Battery ExeGate DT 12045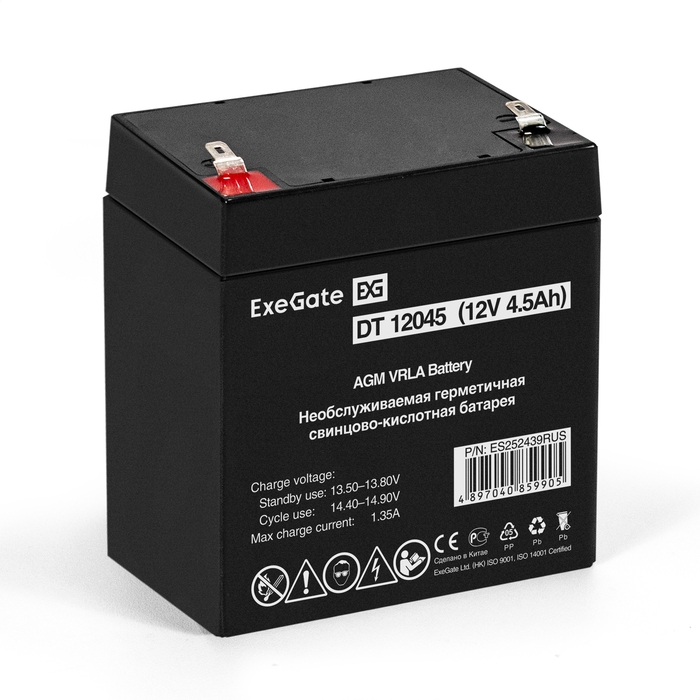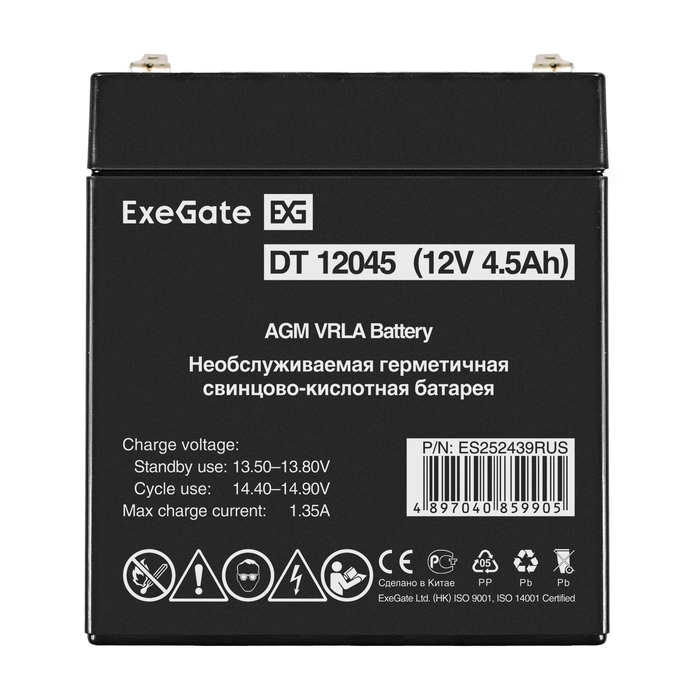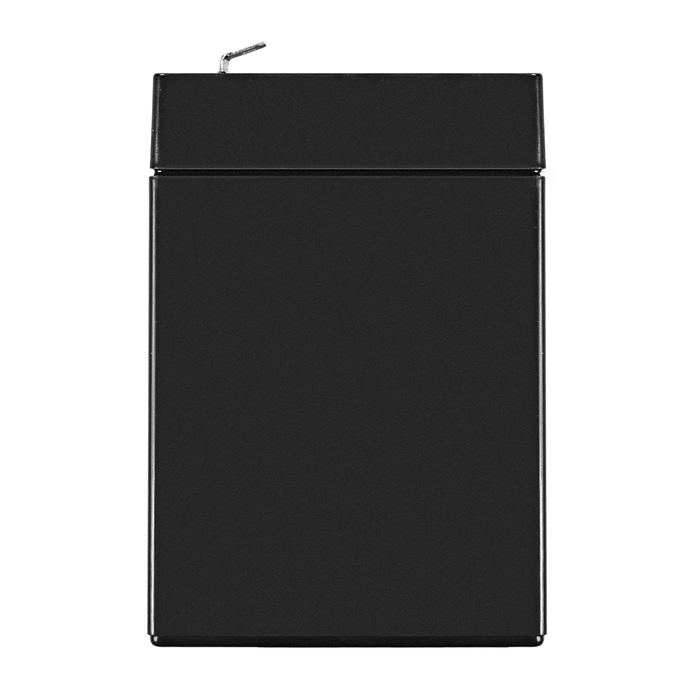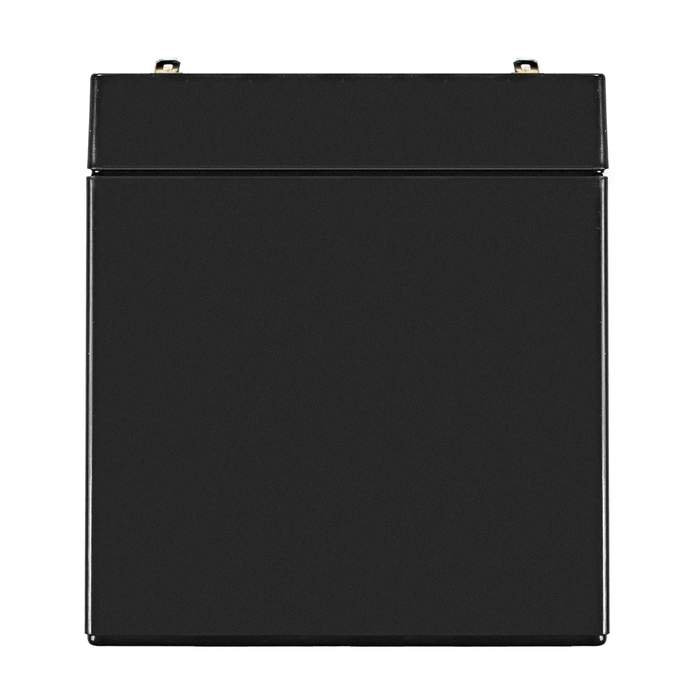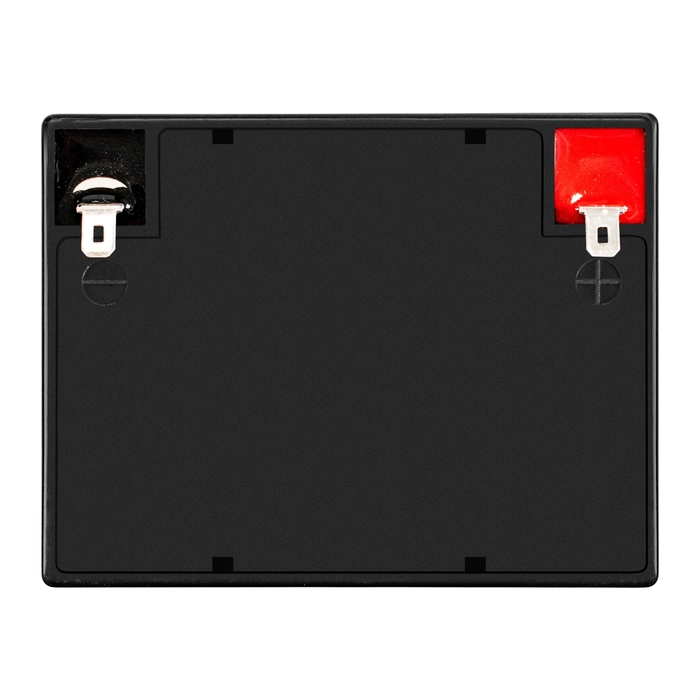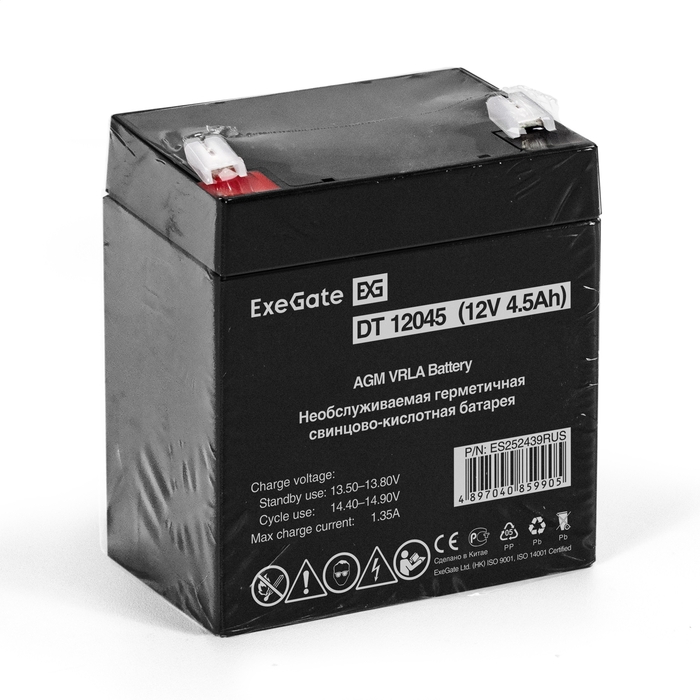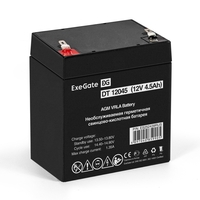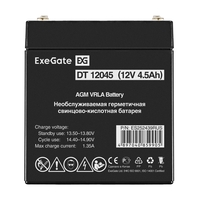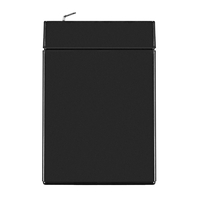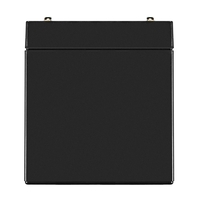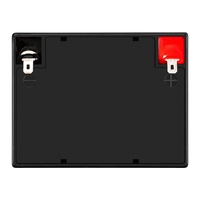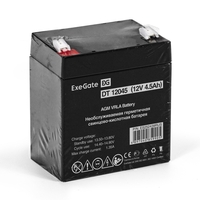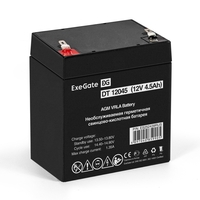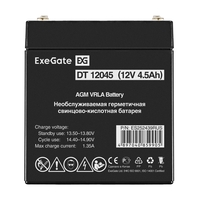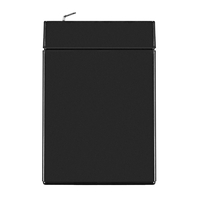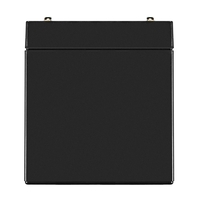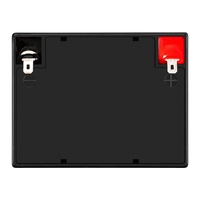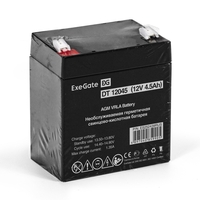 ExeGate dt series lead-acid maintenance-free batteries are manufactured using AGM technology. They have low internal resistance and self-discharge. Optimized for continuous charging mode (buffer mode).

The case is made of plastic that does not support Gorenje. Internal gas recombination system, does not require adding water. Operation is allowed in any position other than upside down. Calcium-doped lead plates provide high energy density.


Specification
Appointment
For UPS
Voltage, V
12
Battery capacity, Ah
4,5
Standards and certifications
Declaration of conformity GOST 12.2.007.12-88;
GOST R IEC 61056-1-2012 Pn. 4.1.2 - 4.1.4, 4.4, 5.4, 5.7 - 5.10;
GOST R IEC 60896-22-2015 Clause 4.2,4.3,4.4
Battery Life
In buffered mode
5 years (at 25°C)
In cyclic mode
1000 cycles at 30% depth of discharge
Number of charge-discharge cycles in cyclic mode at 100% discharge
240
Self-discharge
3% per month at 20°C
Charge method
Constant voltage charge (25°C)
Cyclic mode
2.4 - 2.5 V / cell
Buffer mode
2.27 - 2.3 V / cell
Internal resistance of a fully charged battery (25°C), m?
45
Cabinet material
ABS plastic
Temperature modes
Storage
from -15°C to + 50°C
Charge
from -10°C to + 50°C
Discharge
from -20°C to + 50°C
Warranty
12 months if operating conditions are observed
Terminal type
F1
Maximum discharge current (25 ° C)
70A(5c)
Height with terminal, mm
107
Delivery set
Battery
Product size, mm
90x70x101
Weight, kg
1,45
P/N
ES252439
EAN
4897040859905