News
10.10.2016
ExeGate on the Igromir 2016

From September 29 to October 2, 2016 year, took place the 11th International Exhibition "IgroMir 2016" - the main annual event of the Russian game world. IgroMir Expo is first and biggest Russian computer and video games consumer exhibition. Key products of the event: computer games, console games, handheld consoles games, mobile games and all other electronic entertainment software and hardware, except for gambling.
For the overclocking fans showed extreme overclocking under liquid nitrogen with the participation of overclocker team «Team Russia», master classes of overclocking from Vladimir "Smoke" Georgiev and bench-session.
For overclocking battles and overclocking master classes were used test bench. Configuration of test bench are the motherboard ASUS RAMPAGE V EDITION 10, CPU Intel Core i7 - 6950X, RAM HyperX 64 GB, Graphic Card ASUS ROG Matrix GTX 980Ti and PSU the PSU ExeGate 800PP.
The main active element was the liquid nitrogen, which is used for extreme overclocking and has a boiling point of - 195.8°C.
At the result of overclocking battles and nitrogen show ExeGate power supplies prove rock-solid reliability and support high operational stability and super high efficiency.
Photos from the exhibition «Igromir 2016»
World-class overclocker, a member of «Team Russia» team, Vladimir «12» Malyshev before construction the test bench.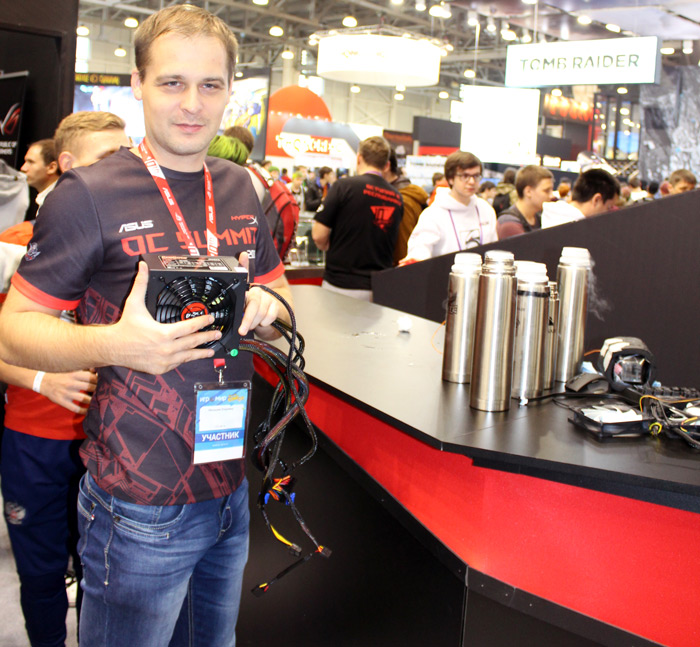 The test bench is been under construction. Whether power supply ExeGate PPX 800 can bear such a powerful configuration?
Testing the configuration before show: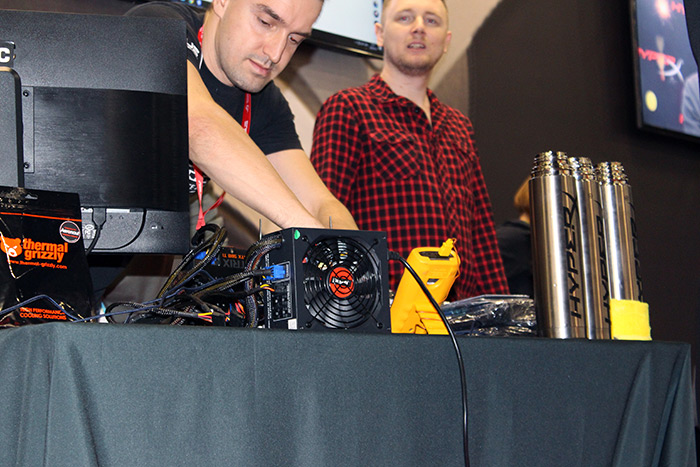 Test bench is stable!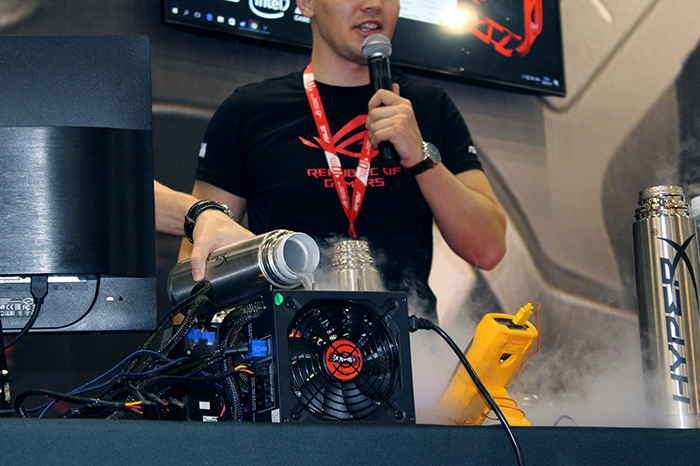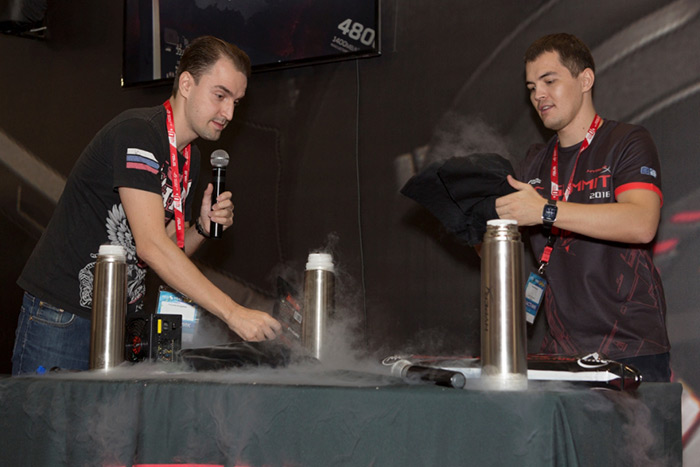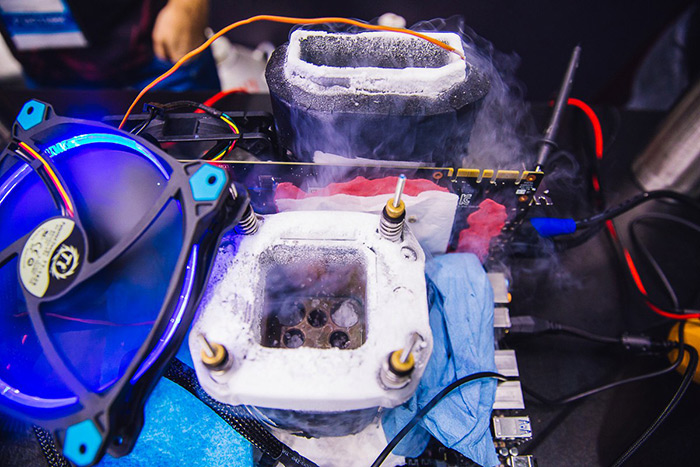 Three times world champion HWBot Championship, Vladimir "Smoke" Georgiev comments the extreme overclocking under liquid nitrogen.
In the nitrogen show held with the participation of well-known blogger Annet Kostenko.
Show's success the was process of freezing of PSU ExeGate 800PPX, also motherboard ASUS Rampage V Edition 10 and RAM HyperX. It should be noted that after these processes, all components continued working stable, which means extremely high reliability!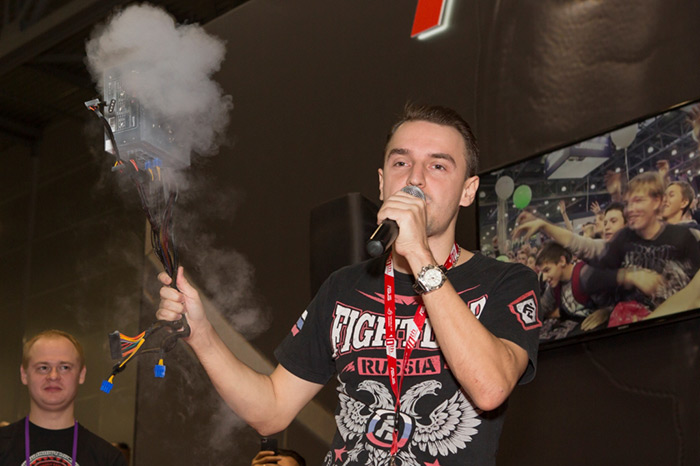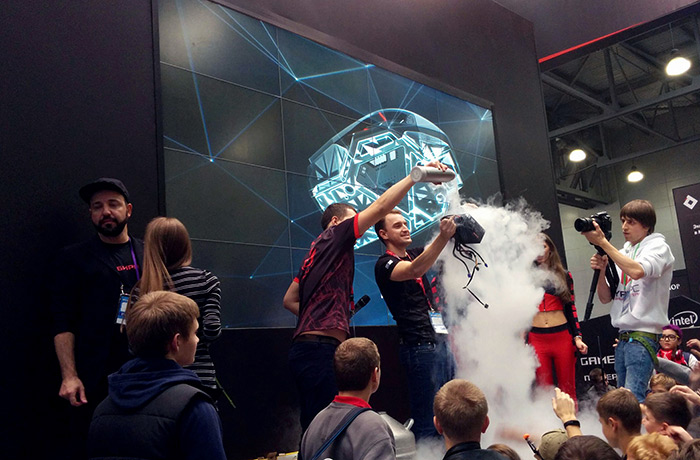 Audience: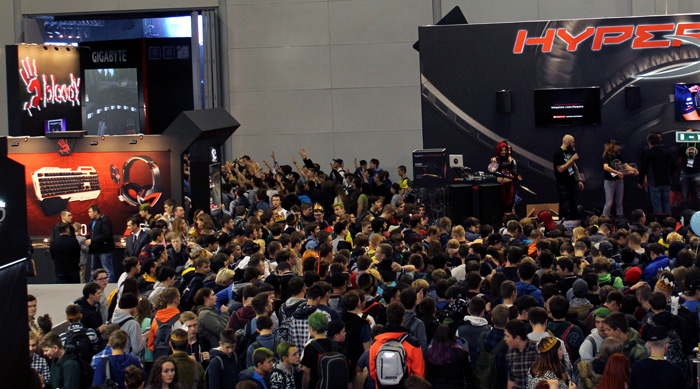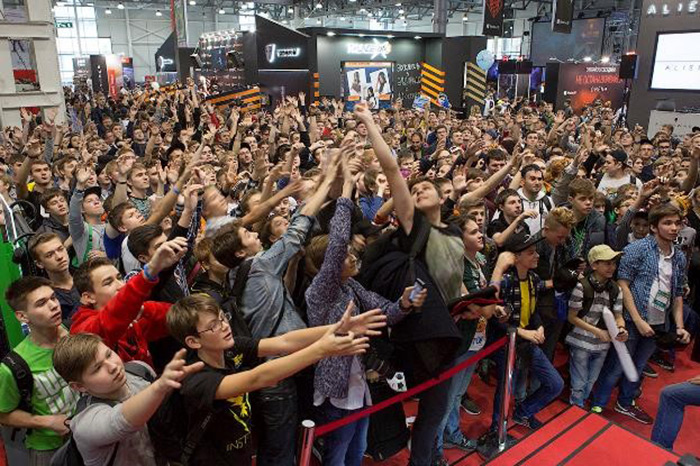 Back to news